I can't wait to check out everyone's blogs for the IHSW we had! I hope everyone got in some really good time. It's never as much as we want I know, but even just a small amount is good.
Here's what I accomplished. I finished Crescent Dreams. I stitched this for my best friend's baby. I converted the charted colors to lavender shades & stitched the hat in the same as the blanket, I left off the clusters of beads & I changed the star treasures to butterflies. I personalized it for her as well.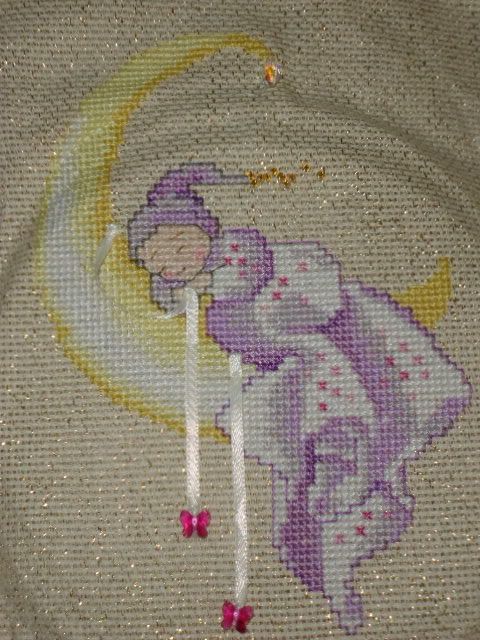 After I finished that I pulled out Tree of Hope - I worked on this in honor of my friend, Brenda, who is doing a Celebration SAL for some good news she totally deserves to celebrate.
Here's before: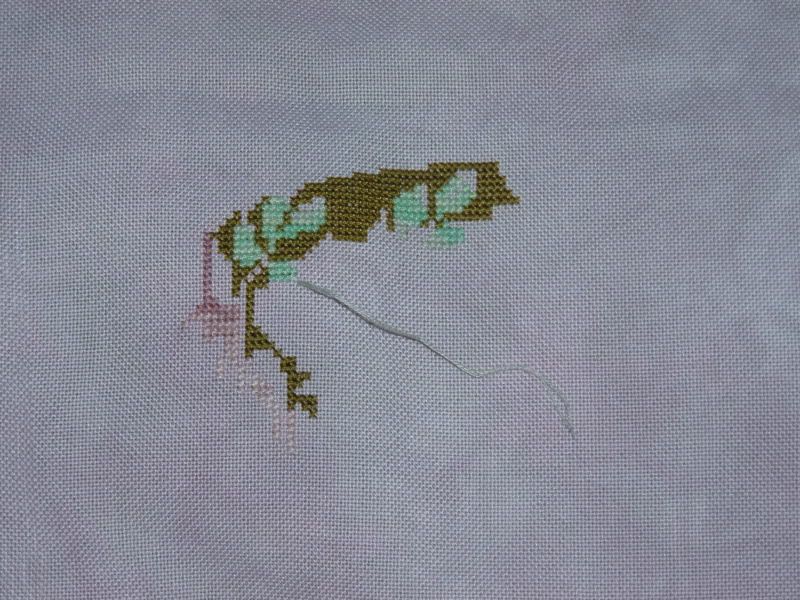 There's an error in the chart & I started to stitch the beige-y floss in there. I had to frog that & stitch in the color it's supposed to be. Stupid me didn't even think anything of it....I thought to myself "well that's a strange color to have in a tree but oh well" LOL.
Here's after:
I'm stitching it on Silkweaver's Mountain Rose 28 count Jobelan. There are some funky colors in the tree, but once it all comes together it'll be stunning. Isn't it funny how when we stitch, some of the colors don't look "right" but when it's all stitched up it all comes together so nicely? I got a few beads on & those are pretty. I can't wait to get to the other areas of the chart. I'm probably going to rotate this one in more frequently.
Thanks for looking!